What's on in Paris this June
1 June 2016
---
Take a Look at the Past, Present and Future of Entertainment During a Stay at Median Paris Congrès
All things tiny, collectible and clever are hitting Paris this summer. Dolls house enthusiasts, model makers and drone dreamers will discover their ideal exhibitions in the capital this June. Paris is famous for its weird and wonderful, diverse and different salons so, whether you're a fanatic of miniatures or just looking for a fascinating day out with the family, take this opportunity to explore exquisite craftsmanship, stroll down memory lane and try out gadgets of the future – all in one month, in one city…
Mondial du Modélisme: Revisit Your Childhood
Paris expo Porte de Versailles – 15th arrondissement
Those fascinated by all things miniature may want to pay the Paris Model Show a visit this June (dates to be confirmed). Collectors, professionals and amateurs alike will be thrilled to see the return of this interesting expo, selling every transport figurine in history, from aircraft to ships to trains.
Revisiting your childhood has never been so easy – with over 100 figures, miniatures and models to explore, there's bound to be plenty to take visitors back to their youth. Expect plenty of "I had one of those!" moments as you wander past hundreds of stalls and compare memories with other members of the family. This year, the collectibles will be arranged into eight different 'universes'; each with its own theme, covering over 25,000 square metres of space. As an addition to the figurines, there will also be robotic displays and demonstrations by naval models, amongst the 250 brands on show.
Tickets can be bought on the door for 12 euros – under 15s get in for free – and it promises to be an enchanting day of nostalgia and family fun for all. The salon will be held at the Porte de Versailles, a 20-minute drive or 45-minute journey by public transport from the Hotel Median Palais Congrès – a short trip, well worth travelling!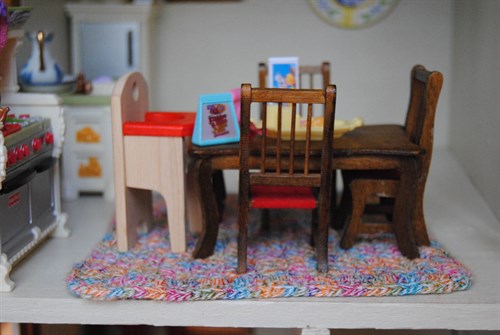 Salon international de la Maison de Poupée: Dolls Houses Get an Update
Espace Champerret – 17th arrondissement
26th June 2016
The options to find miniature treasures don't stop at the Mondial du Modélisme. Now in its 11th year, Salon International de la Maison de Poupée – or The International Exhibition of Dolls Houses and Miniatures – will once again hit the Espace Champerret this June. The show has gathered more fans, year-on-year, proving itself to be one of the most popular events for families at this exhibition space. For collectors, children and anyone who appreciates artisanal crafts, this fascinating miniature world is sure to provide an entertaining afternoon in Paris.
Common views of dolls houses see the pursuit firmly fixed in the Victorian and Edwardian ages – we can all remember toy shops of our childhood with the grand old dolls houses in, complete with elegant mahogany wardrobes and delicate beech rocking horses. Whilst this expo certainly houses this antique furniture for traditional collectors, fashions in dolls houses are moving with the times and collectors are starting to keep their miniature houses as up to date as their own homes. 
This international exhibition sees over one hundred venders bring their beautiful hand-crafted collectibles from across the world: there will be stalls from Switzerland, Italy, Sweden, Spain, Germany and the USA, to name but a few. Not only will miniature furniture such as tables, chairs, dressers and lamps be sold, but contemporary accessories and decorations too.
Attention to detail is key and, if we can buy it as full-sized humans, someone will have definitely thought of making a miniature version too! Enthusiasts will find picture frames, wall clocks, scatter cushions, hessian rugs, televisions and even tiny glass wine bottles to put in their dream dolls house. Whatever you could possibly want, this expo brings dolls housing bang up to date: mobile phones, superfoods and TiVo boxes are just some of the mod-cons we – and apparently the doll world – can't live without! 
The show opens its doors at 10am on Sunday 26th June and will run until 5:30pm that evening. Only a 20 minute walk from Hotel Median Palais Congrès, don't miss this captivating event – it is truly one that will hold all of the family spellbound.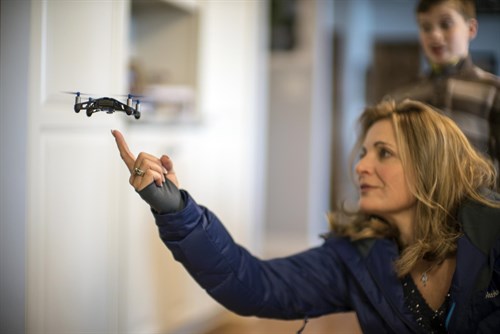 The Funny Festival of the Drones: Take a Peek into the Future 
City of Science and Industry Museum – 19th arrondissement
4th – 5th June 2016
For those in search of a different form of escapism this June, The Funny Festival of the Drones could offer visitors a glimpse of what the future holds. During the weekend of 4th – 5th June, the City of Science and Industry Museum will be presenting this fascinating expo dedicated to the increasingly-present drone. 
From negative news headlines, to innovative archaeological explorations, the drone is getting plenty of 'air time' at the moment – find out more about the benefits – and limitations – of these flying machines and even take a turn flying one yourself in one of the interactive workshops. Seen as far more than a toy in the modern world, the potential use for drones in our future is limitless. At this exhibition, guests can join debates, watch demonstrations, take construction courses, enjoy shows and races, and listen to lectures to further their understanding of the drone world.
The full programme of the two day event is here, but this is one exhibition sure to get you thinking beneath the surface – the rights and ethics of drones are still a contentious point, especially in the political world… but admittedly, the idea of getting a pizza delivered by drone one day is pretty exciting! At 9 euros each, or 7 euros for concessions, the whole family will get far more than they expect from this interactive, intelligent expo.
Age is just a number in Paris this June, whether you're 9 or 99, families will have a blast together on these exciting days out. Gather the family and head out for a play day together in the French capital…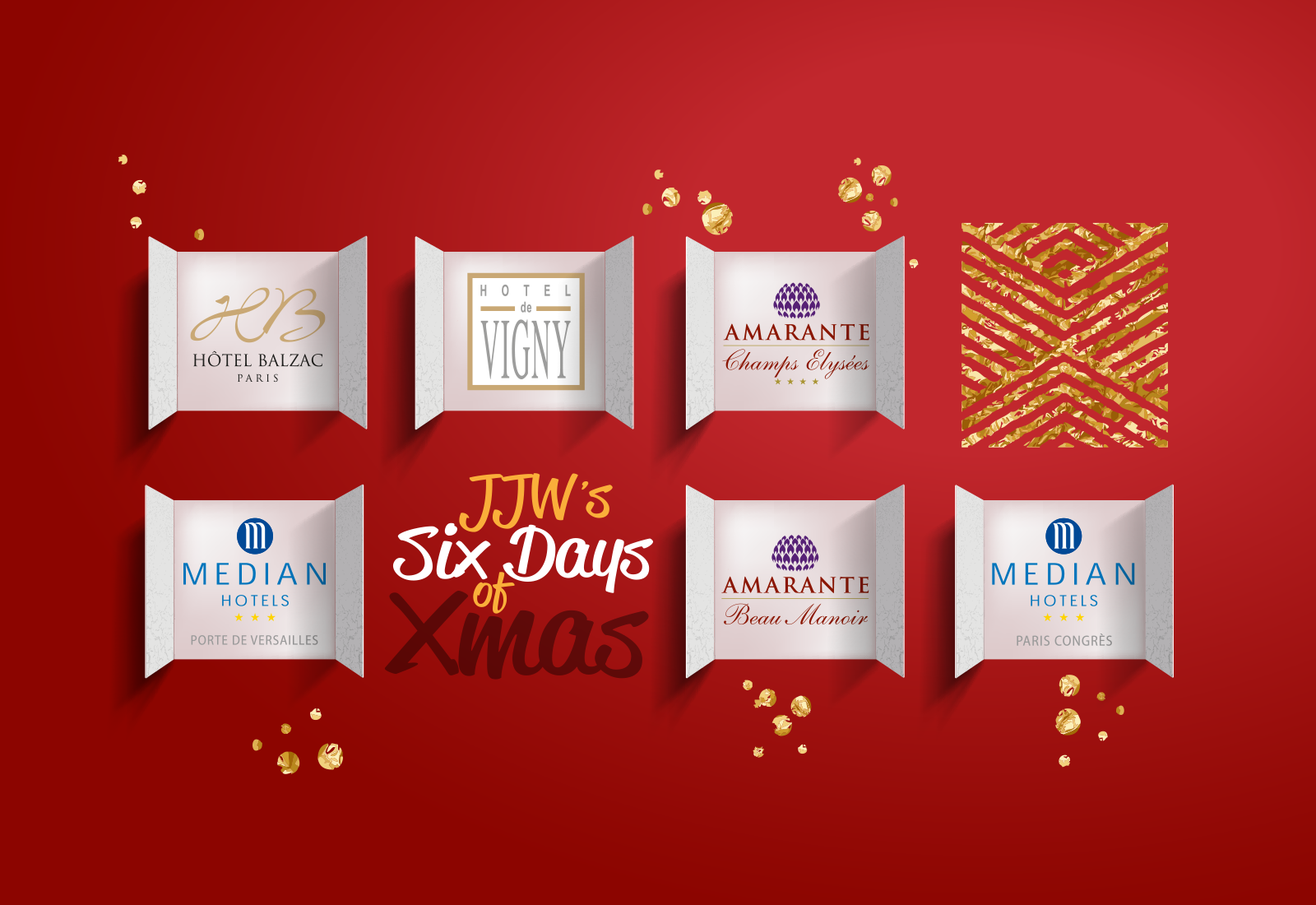 Six Days of Christmas Sale
This December, JJW Hotels & Resorts is unveiling a special run of One-Day-Only Secret Sales for each of our Parisian Hotels.
Click here for more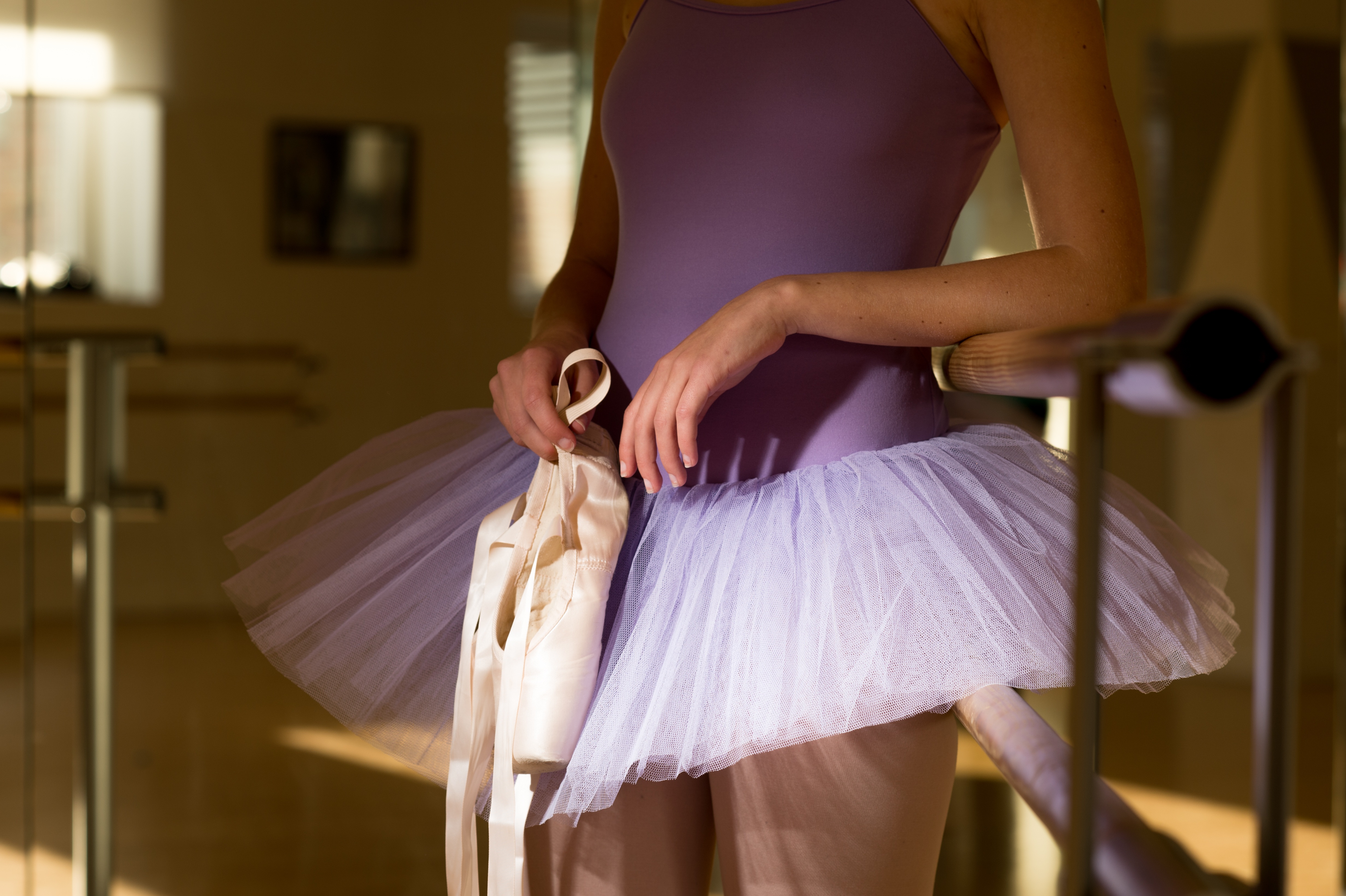 Musical Theatre at Palais des Congrès
This autumn, Palais des Congrès will host the smash-hits: Once Upon a Time Broadway, One Thousand and One Nights, Metal Gear Live, Clemenceau and the Trench Bayonets and The Tales of Hoffman! All of which can be enjoyed with a stay at Median Paris Congrès, situated just minutes from the ic...
Click here for more