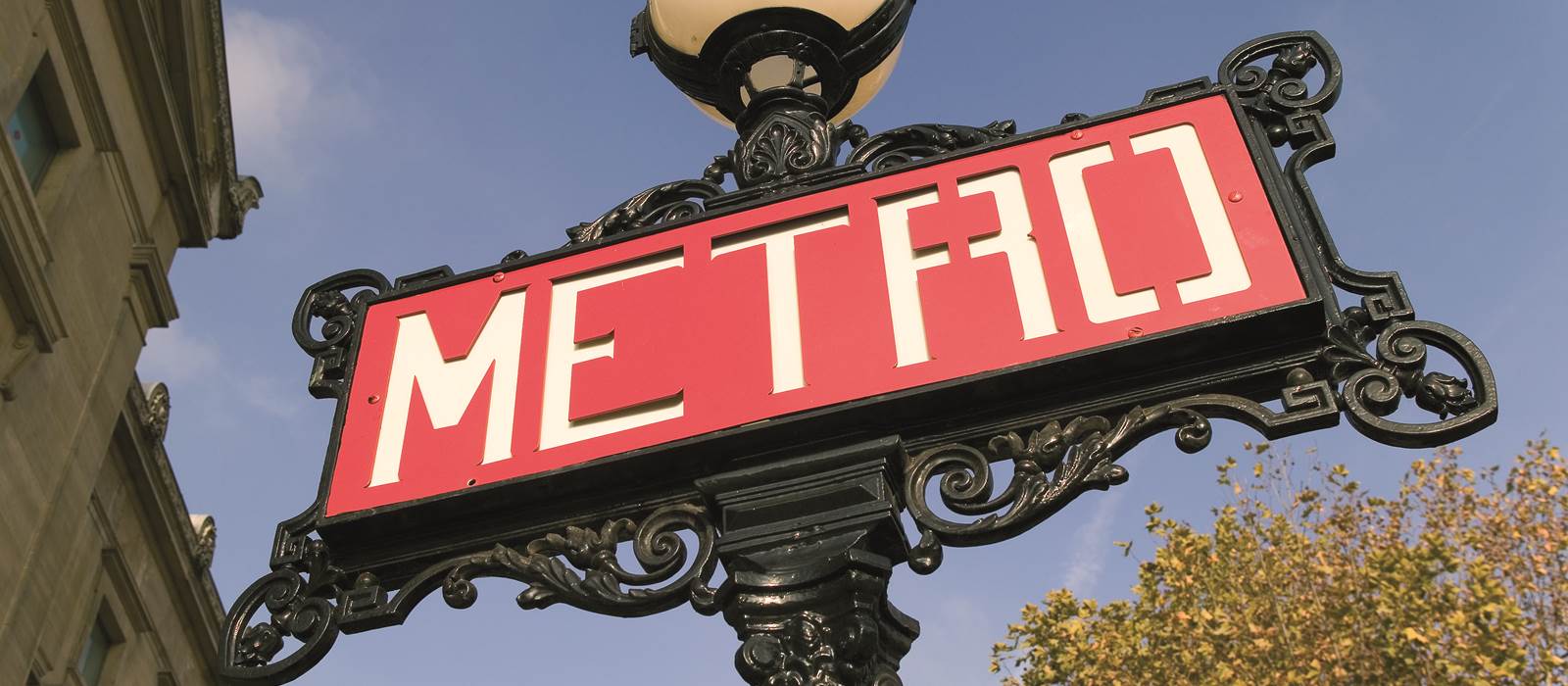 Porte de Clichy Guide
Business, Leisure, Culture & Pleasure
Getting Around
For your convenience, Median Paris Congrès is served by all of Paris' major transport networks - Métro, RER, Train and Bus - making our hotel easily reachable from all transportation hubs and airports, whilst also providing quick and easy access into Central Paris.
However, there's much more to Paris than initially meets the eye and for premium places to conduct business; or to discover outstanding offerings of leisure, culture and cuisine, you need look no further than our very own Porte de Clichy!
Business & Leisure
If you're joining us for a business stay at Median Paris Congrès, chances are you'll be paying a visit to the world-famous exhibition centres of Espace Champerret or Palais des Congrès - home to no end of events, exhibitions, conferences and trade shows throughout the year.
Though it's not just business which blossoms within the venues. Visiting Espace Champerret or Palais des Congrès on most given evenings will acquaint you with anything and everything from music concerts to comedy performances, or food festivals to theatrical productions!
Handily, travelling to either venue from our hotel also couldn't be easier, taking you as little as 8 or 13 minutes, respectively (via car).
Cultural Days of Discovery
During your stay in Porte de Clichy, opportunities to discover days of culture - away from the hustle and bustle of Central Paris - are aplenty, and nowhere is this more evident than in Batignolles. Here, generations collide in this chic inner-city enclave, as grandparents take care of traditional bistros; while grandchildren make up the emerging population of gallerists, artists, fashion designers and trendy bar owners - referred to as bobos, or bourgeois bohemians.
But above all, Batignolles - reachable in just minutes from Median Paris Congrès - is a place to simply stroll amidst resplendent gardens and charming cobbled side-streets; or to shop at open-air markets and quirky boutiques!
Also not to be missed on your Porte de Clichy itinerary, is a visit to Cité des Fleurs. This alluring urban delight - nestled between Batignolles and Porte de Clichy - serves as a sanctuary within the city, with the private, green-adorned stretch of road, lined with rows and rows of inimitable houses, each depicting a unique architectural style. Such was/is the allure of Cité des Fleurs, celebrated impressionist Alfred Sisley once lived at No. 27 - the balcony views from which, found their way onto a good many of his canvases!
Wining, Dining & Socialising
When it comes to eating out, you're more than spoilt for choice. Paris is the culinary capital of the world, after all! But away from the tourist traps and two-week-waiting-list restaurants of Central Paris, no end of exceptional eateries and bars await within walking distance from Median Paris Congrès.
One such gem of Porte de Clichy is La Romantica, the district's home of Italian cuisine, where in the winter months a hearty menu can be enjoyed within warm and welcoming interiors - complete with a fireplace. But visiting in spring/summer will submerse you in the true splendour of La Romantica, as you dine upon a charming terrace, flanked by olive trees and bordered by a beautiful plant wall, providing an intimate space to sample the genius of owner, Claudio Puglia.
Of course, when in Paris it would be absurd not to delight in offerings of famous French gastronomy, provided locally by Coretta! Overlooking Parc Martin Luther King (whose wife was called Coretta) in the Clichy-Batignolles quarter, originality takes centre-stage here: supplying harmonious marriages of fruit, vegetables and succulent smoked meats - all of which are to be savoured beneath elegant oak-panelled interiors.
After dinner, exciting evenings of entertainment, wine savouring and cocktail making await in the district's generous offerings of bars; with undoubted highlights arriving in the shape of Batignolles' trendy Biotiful, The Harp and Le Comptoir des Batignolles.