What's on in Paris this May
7 April 2016
---
As May arrives, the City of Light becomes just a little brighter. Spring is in the air, the birds are singing and Paris holds more musical and artistic flair than ever. This month, the city boasts classical music concerts with world-famous conductors, French idols congregate to spoil audiences with their chart-topping hits and a new twist on classic ballet creates a fusion unlike anything you'll have seen before. There's also plenty to entertain lovers of vintage when the Cartexpo – the largest exhibition of vintage postcards – hits Paris. No matter what else you've got planned on your visit to Paris this May, don't miss this spectacular line-up.
Idols of French Pop: All in One Room
7th May 2016
For a truly French night of pop culture, head to the 'Mes Idoles – un Tourbillon de Legends' on 7th May 2016 to enjoy live renditions of well-loved hits from the past 50 years in France. This 'whirlwind of legends' will be your chance to witness some of France's top singers together in one concert, for one night only in Paris.
Stars such as Nicoletta, Herbert Leonard, Claude Barzotti, Michèle Torr, Jean Manson, Patrick Juvet, Danyel Gerard Jean-Jacques Lafon, Corinne Hermès (Eurovision winner) and Laurent Kerusore will be performing in a huge variety show. Dancers – choreographed by 'Dancing with the Stars' Chris Marques – and a 10-piece orchestra will support the singers, making this a varied and visually exciting event.
This show has been touring throughout France and has been met with rave reviews all along the way. Now it arrives at the stunning Palais des Congrès venue in the nation's capital – just in time for early summer. Don't miss your chance to be entertained for one unforgettable night of French music – tickets are on sale here between just 42 and 64 euros.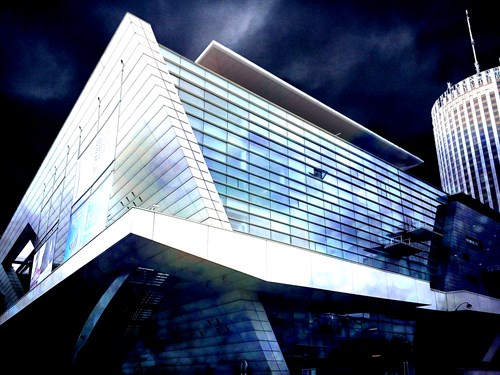 A Latin Revolution: Ballet Meets Street Dance
21st-22nd May 2016
When in Paris, catching some world-famous ballet will be high up on most visitors' lists. But instead of seeing a conventional, classical ballet, why not see what the Cuban Ballet Revolución dancers have to offer. This troupe of 19 talented dancers combine classical ballet training with their Latin American roots to create a new, breath-taking genre.
Having previously featured at the Casino de Paris in 2014, the dance group will be returning on May 21st and 22nd with a brand new set, choreographed to an updated, rhythmic track-list. Audiences will be entertained by the music of Bruno Mars, Usher, Rihanna, Beyoncé and Prince as the dancers spin, jump and intertwine in a beautiful fusion of grace and sensuality.
Touring the world from Sydney to Berlin, Singapore to London, Ballet Revolución have been met with sell-out gigs – audiences have "been on their feet, screaming with joy" since they started their global tour – now it's the turn of Palais des Congrès to host this fabulous troupe. Get your tickets to this extraordinary night for all the family quickly before they're gone!
World-Famous Conductor's 60th Anniversary Concert
27th-28th May 2016
Italian Maestro Morricone is one of the most celebrated conductors in the world and his career spans more than 60 years. Vibrant, charismatic and a pro in every sense of the word, his concerts are legendary. On May 27th and 28th, Parisians and tourists will have the exciting opportunity to see the man in person live at Palais des Congrès, conducting a 200-strong orchestra and choir.
For lovers of movie music, this is a show not to be missed; Ennio Morricone will be conducting majestic scores from famous Westerns such as 'Once Upon a Time in the West', 'The Good, the Bad and the Ugly', 'Once Upon A Time in America' and 'A Fistful of Dollars', as well as soundtracks from other film genres.
Having written more than 100 pieces himself, Morricone is also a celebrated composer and some of his own works will feature in this celebration concert to commemorate his illustrious career. Book your tickets now for a 'night at the movies' like no other.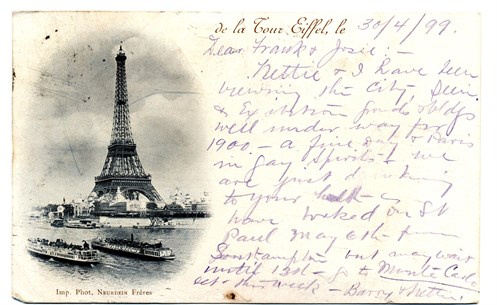 Wish You Were Here: Vintage Postcard Exhibition
27th-28th May 2016
For lovers of anything vintage and keen collectors alike, this expo at Espace Champerret must not be missed. This excellent exhibition space will play host to the largest postcard show in Europe on May 27th and 28th… and is sure to offer a fascinating day out of culture, discovery and nostalgia.
Not only will the 67th edition of this exhibition hold postcards from around the world, but pieces you'll recognise from childhood up to the present. Also available are maps, posters and artworks of other varieties, providing a treasure trove of memorabilia.
For just a few euros, you will be able to pick up pieces that remind you of home towns, holidays and special occasions – perhaps you'll find a poster of your favourite 1940s film, a street view from your childhood village or scenes from the beach where you spent your honeymoon. An opportunity to explore for all the family, don't miss this alternative event in Paris when you visit in May 2016.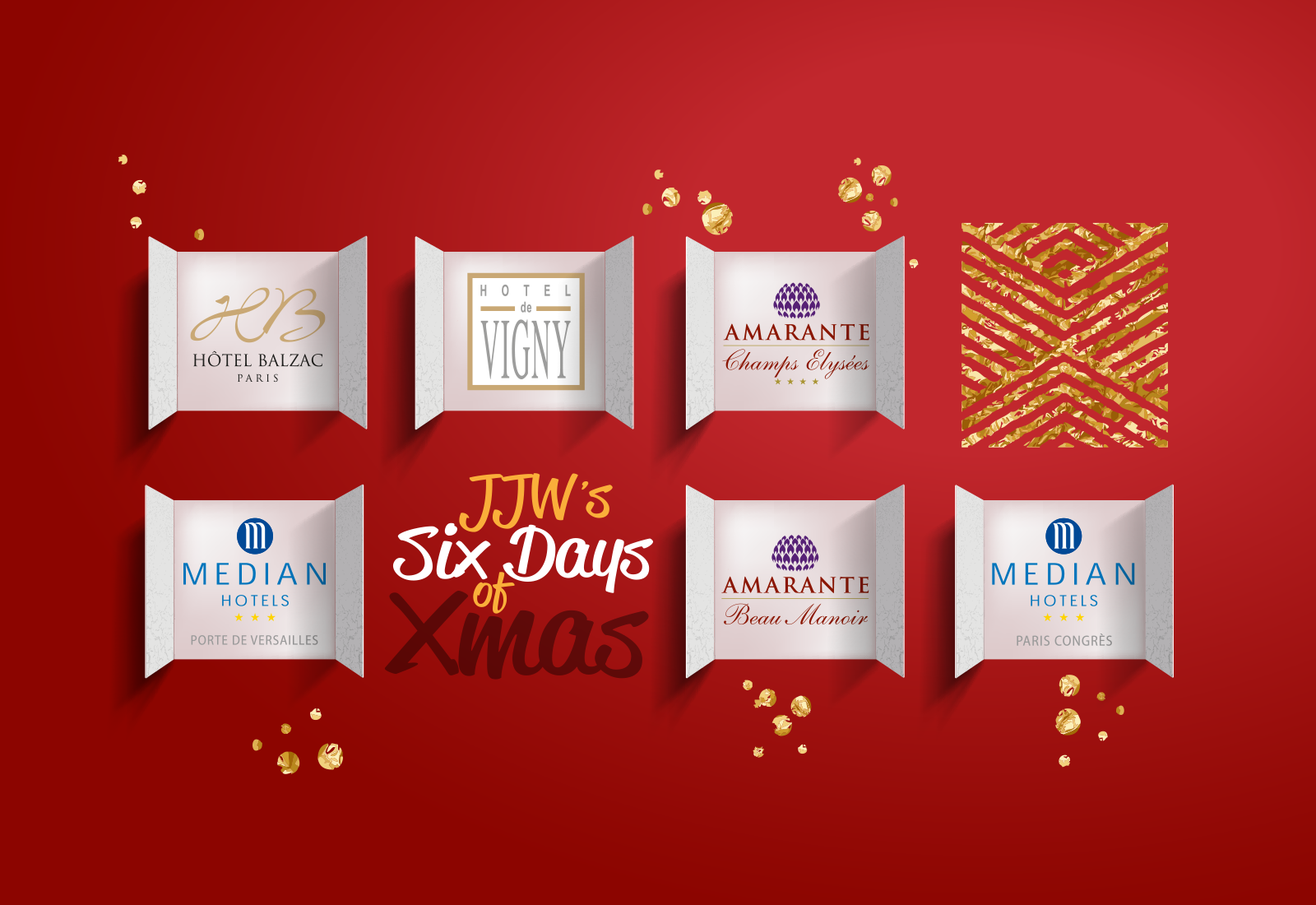 Six Days of Christmas Sale
This December, JJW Hotels & Resorts is unveiling a special run of One-Day-Only Secret Sales for each of our Parisian Hotels.
Click here for more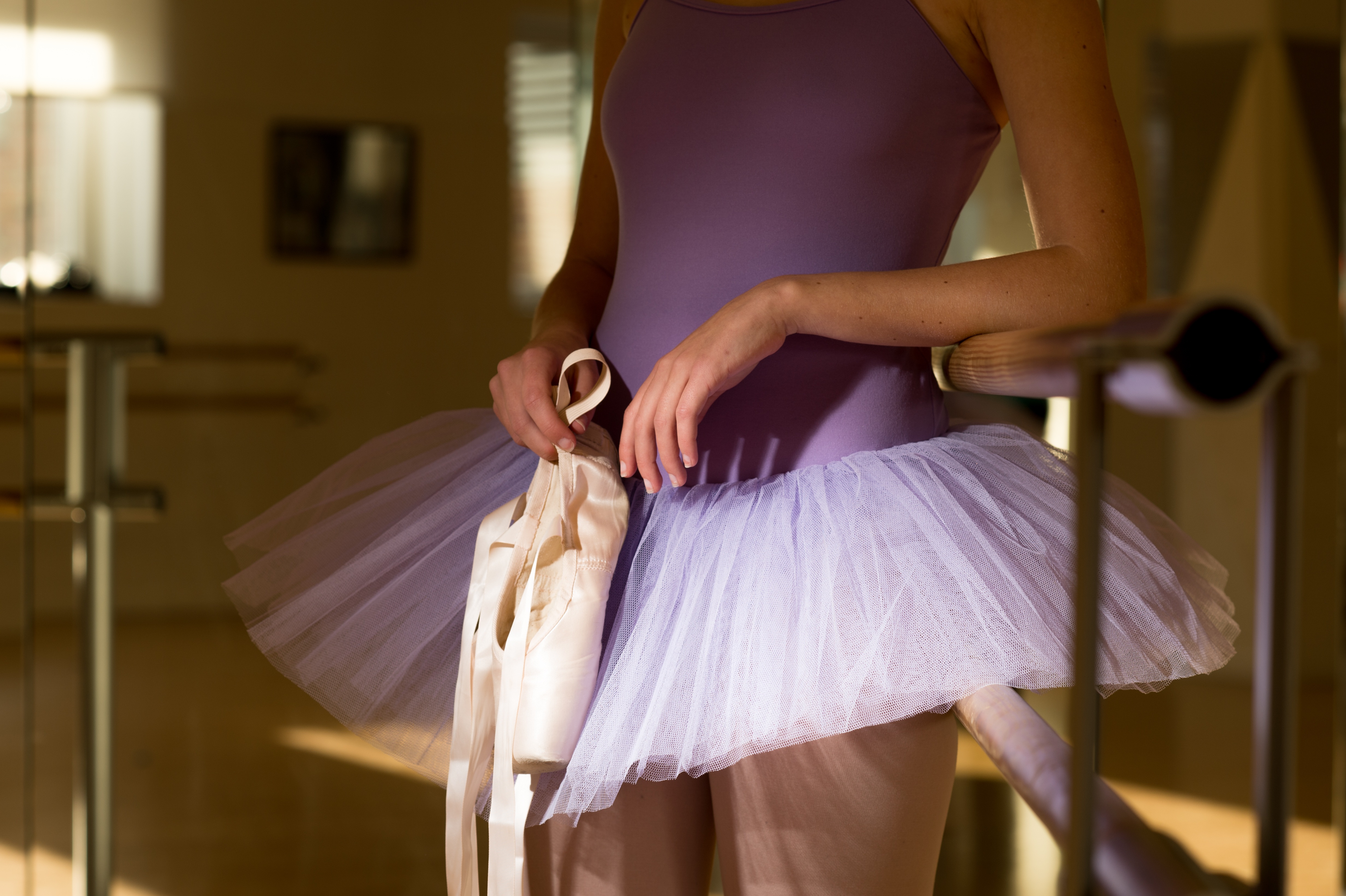 Musical Theatre at Palais des Congrès
This autumn, Palais des Congrès will host the smash-hits: Once Upon a Time Broadway, One Thousand and One Nights, Metal Gear Live, Clemenceau and the Trench Bayonets and The Tales of Hoffman! All of which can be enjoyed with a stay at Median Paris Congrès, situated just minutes from the ic...
Click here for more